Our Hours:
Professional Staff on Site
Monday - Friday: 8am - 4:30 pm.
Saturday: Closed

About Us
Customer Satisfaction is priority with us.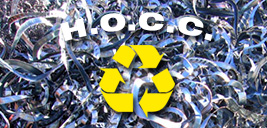 H.O.C.C. Inc. is a company that prides in having priority in family values. We have been in business in Florida since 1997 and have more than 30 years in experience in the catalytic converter purchasing and selling. We are also buyers of nonferrous metals. We like to treat all our customer as if they were our largest customers.




More About Us